It's Time for You to Have
A Modern Data Science
Consulting Partner
Utilize our entire multi-disciplinary team of data science professionals as you need them.
Fast start up. Low commitment. Over 25 years of experience.
A Few Words
About Us
Our approach doesn't just provide recommendations — we deliver all the way to end-user implementation and take accountability for your real business results.
Our US-based data scientists and technology specialists help clients achieve quick wins and build long-lasting tools for success with a hands-on, customized, consultative approach.
This is why
You Should Choose Us
Deep Expertise
Fast and Easy Startup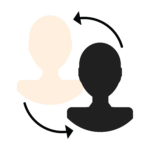 Fully Customizable
25+ Years of Experience Utilizing Data
Since being founded in 1993, Fulcrum Analytics has partnered with top industry clients in insurance, banking, capital markets, retail, and manufacturing to unlock multi-million dollar opportunities with data.
Explore our most
Recent Blog Posts
Keep up with the latest tips, tricks, and trends in the data science industry.